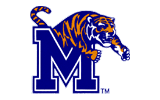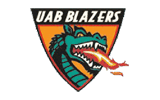 I cannot wait for the UAB-Memphis game. It's a game I wish I was going to but tickets are sold out. Let me put the magnitude of this rivalry into perspective for those that don't understand. Last time Memphis came to Bartow Arena, where they play tonight, the Tigers left with UAB fans/students trashing them with stuff from the stands. UAB led that entire game but Memphis found a way to win it in the closing seconds. The Tigers have won 54 straight Conference USA games. Any guess who their last loss was to in conference? That's right, UAB. John Calipari spoke about it on ESPN yesterday and referred to it as a war.
"Off the court, we're all OK. On the court, there's no friends between Memphis and UAB."-Robert Vaden. There's nothing like the UAB-Memphis game in Conference USA. If the Blazers want to go dancing then they will win. If Memphis wants a 2 seed then they will win.
But I am going out a on a limb. Matter of fact I will say it right now. The streak ends tonight at Bartow. UAB knocks off Memphis as the students rush the court. And to even to add to it I will put the most confidents possible on it.
6-UAB over Memphis
5-West Virginia over Cincinnati
4-Illinois over Minnesota
3-Michigan over Purdue
2-California over USC
1-Washington over Arizona State