I know I said I was going to do this on Wednesday nights but I just couldn't help but to post another one after watching Saturday's games. The top spot remains the same but basically every other team has changed spots.
Make sure you comment below and tell me what you think.
Dantheman's Power 16: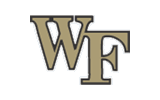 1 (1). Wake Forest (15-0):
Winning at Clemson isn't easy, especially when the Tigers are playing to keep their perfect start going. The win against North Carolina was extremely impressive as well. Anyone that wants to argue that this is the nation's best team needs to rethink their ranking system.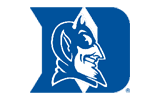 2 (3). Duke (15-1)
: Add Georgetown to the Duke "good wins" list after Saturday. The Blue Devils have been great out of conference so far this season with their only loss coming to Michigan, a team they also have a win against. This team appears destined to get a #1 seed in the Big Dance.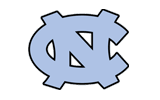 3 (4). North Carolina (16-2):
What am I suppose to do, not rank the most talented team in the top three just because they lost a couple of games? If North Carolina had stayed on their slide they would've continued their slide in my rankings, but wins over Virginia and Miami (FL) ended that pretty quickly.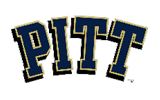 4 (2). Pittsburgh (15-1):
I't was going to happen eventually, so let's not put too much into this. Pittsburgh went into Freedom Hall against a hot Louisville team, blew a lead, and let the Cardinals end their perfect season. It should end with that. The pressure is off now and it's time to just play basketball.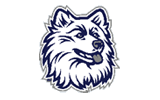 5 (6). Connecticut (15-1):
The Huskies have won five straight since their loss to Georgetown. It seems like the Huskies are being forgotten about behind the talk of undefeated teams and North Carolina's recent struggles. This team will be a team lots of people like in their office pools come March though.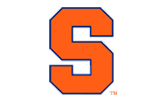 6 (5). Syracuse (17-2):
Georgetown out-shot them in their second loss of the year, but they bounced back quickly by knocking off Notre Dame at home. The Orange might be the best three pointing shooting team in the country. They light it up from everywhere and they aren't afraid to shoot it.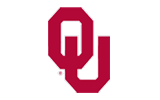 7 (7). Oklahoma (17-1):
The Sooners keep winning big games. Blake Griffin & company appear to be the class of the Big 12 and they've proven it every time they've taken the floor so far this season. On Saturday they let Texas A&M creep back into the game before putting the Aggies away late.
8 (9). Michigan State (15-2):
Only one team is undefeated in Big Ten play at this point, and that's the Spartans.It was challenged Saturday against Illinois when the Illini led late in the second half, but Michigan State came back to win at home. The Spartans have recovered from a rocky start to the season.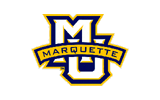 9 (11). Marquette (16-2):
5-0 in Big East play tells the story here. The Golden Eagles are doing something a lot of Big East coaches didn't think was possible, and that was to jump out ahead of the pack in the rough tough Big East. With DePaul next 6-0 is very possible.
10 (14). Louisville (13-3):
The Cardinals have found themselves, and it's just in time. Their win over #1 Pittsburgh on Saturday showed heart, toughness, and just how good this team can be. I ranked them #2 in the preseason and for the first time all year they finally look like that team.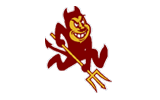 11. (13) Arizona State (14-2):
Well well well, look at what we have here. Arizona State came back to take their game with UCLA to overtime, and then they found a way to win. That's what good teams do. UCLA is not going to run away with the Pac 10 like they have in past seasons.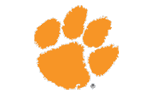 12 (8). Clemson (16-1):
Clemson lost at home on Saturday to undefeated and soon to be #1 Wake Forest. That's okay though. The Tigers just have to avoid their regular midseason swoon that puts them on the bubble. It's time to focus and figure out how to stay on track.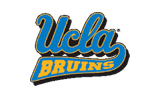 13 (10). UCLA (13-3):
I said this before their loss to Arizona State: "I've seen the Bruins play many times this season, and they still aren't playing their best basketball." And then Arizona State made me look smart by beating UCLA on Saturday. The Bruins will bounce back and probably still will win the Pac 10. Right now there's a three way tie at the top.
14 (13). Georgetown (11-4):
How does a team they just lost stay in the top 16? Because they also just knocked off Syracuse (who knocked off Notre Dame Saturday). When you play an out of conference that includes Memphis, Tennessee, and Duke you can afford a few losses. Especially if you play in the Big East.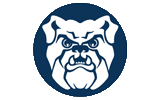 15 (15). Butler (15-1):
The Bulldogs played on national television on Satuday and looked terrible. Yet they found a way to win. That's key. Good teams find a way to win games they shouldn't win more times than naught. Their Horizon League winning streak continues.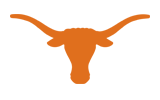 16 (16). Texas (12-4):
The Longhorns appear to be getting back on track after a rough stretch of games. Texas stays in this spot since their win over Texas Tech isn't all that impressive and because nobody from outside my top 16 made a move to get into the top 16.
On the Cusp:
Xavier