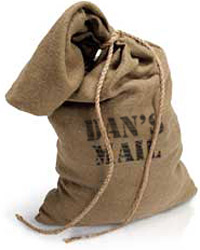 Today's Mailbag:
The top 5 teams in the MWC keep knocking each other off; the Parity has given 4/5 (80%) of those teams bids. In the Big 10, the top 9 teams keep knocking each other off and 55% of those 9 have bids. Where do you think the line is drawn between parity helping a conference and parity hurting a conference? Parity seems to be helping the MWC and ACC, and seems to be damaging the Big 10, SEC, and Big East.-Fishstick
Great question Fishstick. I think parity is great for conferences in most cases, and that's including the Mountain West this season. For conferences that went out and showed they can beat up on teams outside of their conference (ACC, Big East) parity is fine.
For teams in the SEC it isn't good. Only Arkansas really showed it can beat good teams outside of the SEC this season, and the Razorbacks can barely even win a conference game.
Partiy can be good and bad though. Going back to the SEC, those teams are just beating up on each other at this point and no single team has established itself as a national title contender. That means that there's no signature win available. The same applies for the MWC, where five teams are trying to get into the field. The good news is that those teams went out and played some pretty good teams out of conference.
Yet again Conference USA has one great team, but no parity. Unless you beat Memphis you aren't getting in the field. Parity is important but too much can change the way a conference is perceived.
If conference play was all we had to base a team's season on then I'd say parity would be bad. Thankfully we have an out of conference schedule so I'd say parity applies a little bit less when deciding NCAA Tournament bids. Is there a team outside of the 4 #1's (OU, UCONN, PITT, UNC) that has a REAL shot at winning it ALL??? I say no, for now... Memphis?? Myehh! Duke?? Come on!! Louisville, Mich St., Wake?? A sleeper like Gonz....ehh forget it!! What say you, dan? -vshman
Alright vshman I will answer this with MY odds of winning the national title (as of today):
North Carolina 2-1
Connecticut 4-1
Pittsburgh 4-1
Oklahoma 4-1
Louisville 6-1
Duke 8-1
Memphis 12-1
Michigan State 12-1
Marquette 14-1
Wake Forest 14-1
Villanova 16-1
Clemson 18-1
Illinois 20-1
Missouri 20-1
UCLA 20-1
Purdue 20-1
Arizona State 20-1
Gonzaga 25-1
Washington 25-1
Syracuse 30-1
Xavier 30-1
Kansas 35-1
Field 50-1
To answer your question in full I think Louisville is the team you might be overlooking. The Cardinals are a lot better than people think and I do believe they could be a Final Four team.