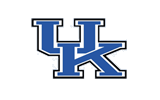 If there was one at large bid left to give away and the Selection Commitee had it narrowed down to two teams--Georgetown & Kentucky--who would get the bid?
Post your thoughts below on who you'd pick and why, plus vote here .
That's what I want to know. Let's take a look at the profiles:
I have a feeling this is going to create a lot of controversy. First of all the Big East is better than the SEC, and I'm sure there's going to be about a thousand people that won't mind reminding Kentucky fans of that. Honetstly though this is about Kentucky vs. Georgetown, not the Big East vs. the SEC. I will post my thoughts later about 8 PM CT or so.
Kentucky Wildcats:
Record: 16-7
Conference Record: 5-3
RPI: 75
SOS: 92
Georgetown Hoyas:
Record: 13-8
Conference Record: 4-6
RPI: 20
SOS: 1
Post your thoughts below.